Uncovering the History and Heritage of Varanasi Ghats: An Insightful Tour

Varanasi, situated on the banks of the holy river Ganges, is one of the most spiritual and culturally rich cities in India. The city is renowned for its ancient ghats, which are a series of steps leading down to the river. Ghats are not only the religious center but also the cultural hub of Varanasi. A visit to these iconic ghats gives an opportunity to unravel the city's rich history and heritage that has sustained over thousands of years.
80+ ghats in Varanasi
Though there are 80+ ghats in Varanasi, the most famous ones are Dashashwamedh, Assi, Manikarnika, Harishchandra, and Kedar Ghats. Each ghat holds its significance and unique story. Taking a walking or boat tour along these ghats with a local guide will provide insightful information and a memorable experience.
Most popular and crowded ghat
The Dashashwamedh Ghat is the most popular and crowded ghat, known for its grand ceremonies and cultural events. The name "Dashashwamedh" loosely translates to the place of 10 horse sacrifices and dates back to ancient times when this ritual was performed. The ghat is especially vibrant during the Ganga Aarti ceremony, performed every evening which is a spectacular sight.
The city is known for the famous "Shivala Ghat
The Assi Ghat situated at the southern end of the city is known for the famous "Shivala Ghat Urn" which symbolizes the ancient history of the city. It is also known for its pilgrim's ritual of taking a holy dip in the Ganges. Manikarnika and Harishchandra Ghats are equally famed for their significance in Hindu mythology where cremations are performed, and a sight to witness from afar.
The oldest ghats in Varanasi
Kedar Ghat, which is known as one of the oldest ghats in Varanasi, is home to a Shiva temple that holds significant historical and mythological importance. The ghat was known to welcome traders and visitors that traveled the river Ganges, contributing to the city's growth and prosperity.
Religious importance of each ghat
Apart from the intricate architecture and religious importance of each ghat, it is also fascinating to explore the tales and legends associated with each ghat. The stories linked to each ghat reveal an amazing insight into the city's remarkable past and heritage.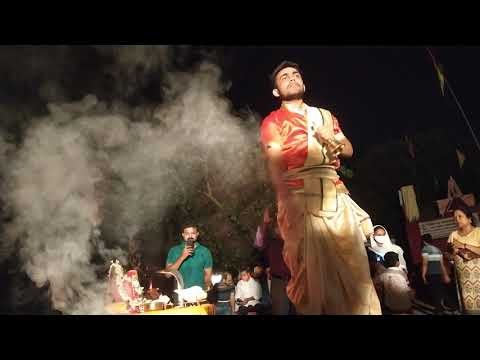 In conclusion, uncovering the history and heritage of Varanasi Ghats by exploring the ghats is a memorable, soul-stirring experience. It is nothing short of a spiritual journey with an opportunity to immerse in Indian culture and traditions. A visit to these Ghats should not be missed while in the holy land of Varanasi.
Uncovering the History and Heritage of Varanasi Ghats: An Insightful Tour

Important Link
Site Link – Varanasi Daily News
External Link – Computer IT Point
Uncovering the History and Heritage of Varanasi Ghats: An Insightful Tour