Varanasi: A City on the Rise

Varanasi, also known as Banaras, is one of the oldest and holiest cities in India. Located on the banks of the river Ganges in the northern state of Uttar Pradesh, Varanasi is a city steeped in history and tradition. It is a city on the rise, with a booming economy and a growing reputation as a center for education and innovation. Varanasi: A City on the Rise
Read Also : Tomorrow's Varanasi: How VDA is Paving the Way for a Sustainable Future
Silk Weaving Industry
Once famous for its silk weaving industry, Varanasi has diversified its economy over the years. Today, the city is a hub for education, with numerous universities and institutions of higher learning. It is also home to many technology and research companies, drawn to the city's skilled workforce and growing infrastructure.
visit at : Enchanting Varanasi Aarti: Witnessing the Divine in a Ritual of Light and Sound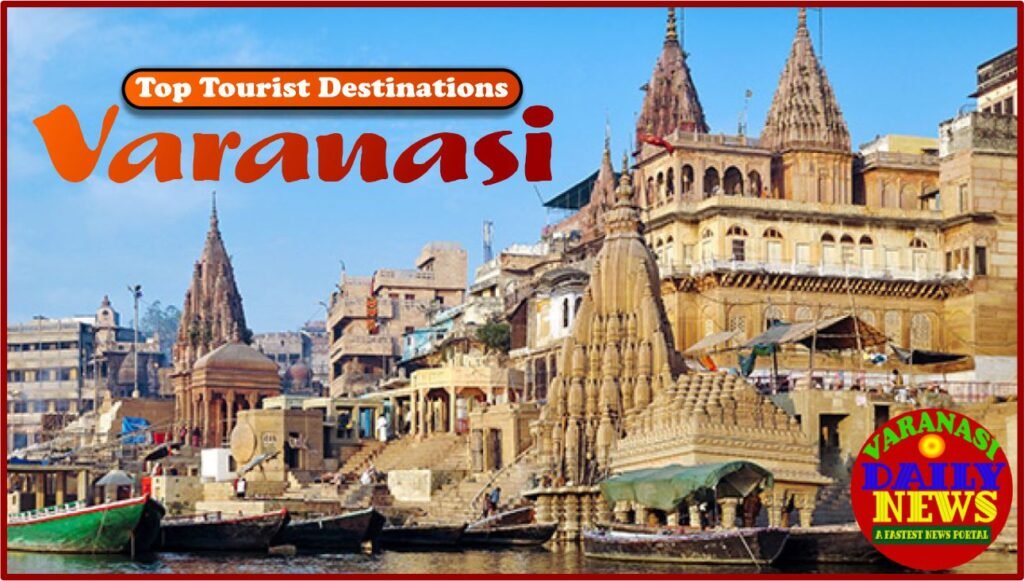 Top Tourist Destinations in India
In recent years, Varanasi has become one of the top tourist destinations in India. Visitors come from all over the world to experience the city's rich cultural heritage and unique spiritual atmosphere. They are drawn to the city's many ghats, or riverfront steps, where they can witness daily rituals and ceremonies, including the Ganga aarti, a nightly fire ceremony performed on the banks of the river. Varanasi: A City on the Rise
Read Also : Witness the Magic of Varanasi's Ghat Aarti- A Remarkable Display of Devotion
Promote Renewable Energy
But Varanasi is more than just a tourist destination. It is a city that is reinventing itself, with a growing startup scene and a commitment to sustainability. The city has launched several initiatives to reduce waste and promote renewable energy, including a ban on plastic bags and a project to install solar panels on public buildings.
Cultural Heritage
At the same time, Varanasi has embraced its cultural heritage and is working to preserve its historic landmarks. The city has several museums and art galleries that showcase its rich history and artistry, including the Bharat Kala Bhavan Museum, which houses a vast collection of Indian paintings, sculptures, and textiles. Varanasi: A City on the Rise
Visit at : Exploring the Soul of Varanasi: The City's Latest Offerings
Innovation and Sustainability
As Varanasi continues to grow and evolve, it is important to remember its past while looking to the future. The city is a symbol of India's rich cultural heritage, but it is also a model for innovation and sustainability. With its unique mix of tradition and modernity, Varanasi is a city on the rise, poised to become one of the most dynamic and forward-thinking cities in India. Varanasi: A City on the Rise

Read Also : Rediscovering the history and heritage of Varanasi's famous landmarks.
External Link