Experience the Magical Aarti Ceremony at Varanasi Temple: Book Now

Varanasi, known as the spiritual capital of India, is a city that is steeped in spirituality and tradition. It is home to numerous temples, holy ghats, and a vibrant atmosphere that is sure to leave visitors mesmerized. One of the unique experiences that you can witness in Varanasi is the Aarti ceremony, which takes place every day in the evening at the Dasaswamedh Ghat.
Read Also : The Economic Impact of Varanasi's Sustainable Development Plan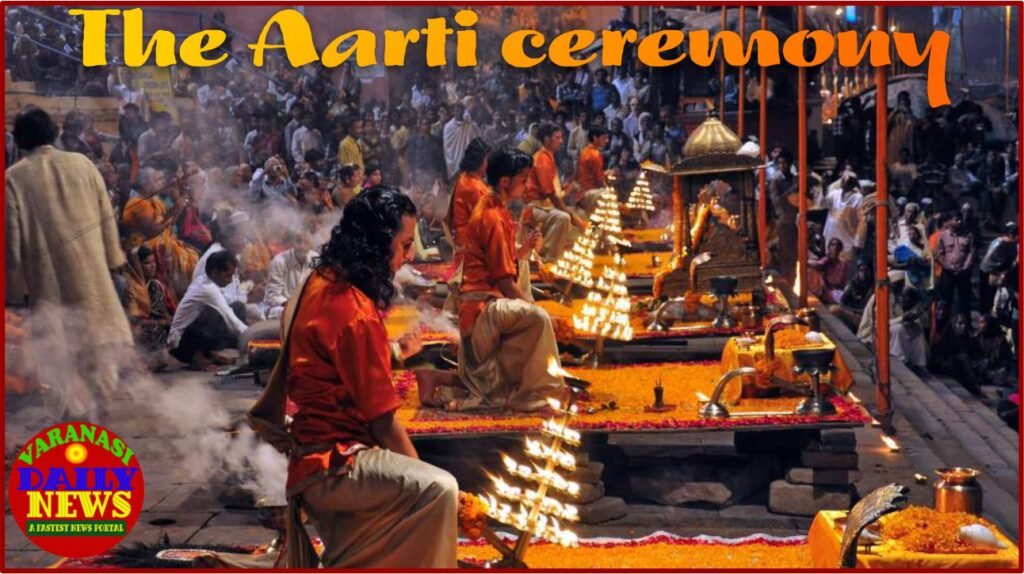 The Aarti ceremony
The Aarti ceremony is a Hindu religious ritual that involves the offering of light to the deities. During the ceremony, the priests offer prayers and chant mantras while waving lamps and incense sticks. The Aarti ceremony is a beautiful and unique experience that is sure to leave you mesmerized.
Read More : See the Iconic Sights of Varanasi from the Comfort of a Ganga Cruise
Dasaswamedh Ghat
The Dasaswamedh Ghat is one of the most popular ghats in Varanasi and is the perfect place to witness the Aarti ceremony. The ceremony takes place every evening at around 6 pm and lasts for approximately one hour. The ceremony is performed by a team of five priests, who are dressed in traditional attire and perform the ritual with great devotion and reverence.
Visit at : Varanasi Breaks Ground on New Technology Hub
Lamps and Incense Sticks
The Aarti ceremony is a visual treat for the eyes, with the lamps and incense sticks creating a mesmerizing atmosphere. The sound of the chanting and the ringing of bells adds to the magical experience. The ceremony is also accompanied by the sound of traditional instruments like the dholak, tabla, and conch shell, which add to the festive and spiritual atmosphere.
Read More : The Best Food to Try When Visiting Varanasi
Guide
To witness the Aarti ceremony at the Dasaswamedh Ghat, you can book a tour with a local travel operator or hire a guide. Most tours include a boat ride along the Ganges River, which is the perfect way to reach the ghat and witness the ceremony from afar.
Beautiful and Unique Experience
The Aarti ceremony at the Dasaswamedh Ghat is a beautiful and unique experience that you must not miss if you are visiting Varanasi. Witnessing this ritual is a glimpse into the rich culture and traditions of India and is sure to leave you with memories to cherish for a lifetime. So what are you waiting for? Book your tickets now and experience the magical Aarti ceremony at the Varanasi temple.

External Link